DanLogic-HyGreen SRL offers truly new concepts combining products with methods where the words "evolution" and "efficiency" have never been dissociated: anti-mite spray for mattresses, all-surfaces dry cleaners, fridge/freezer cleaner and deodorizer, sanitizers for hospitals, detangling haircare, natural repulsives for horses, synergizing pyrethrins and pyrethroids, insecticidal paint.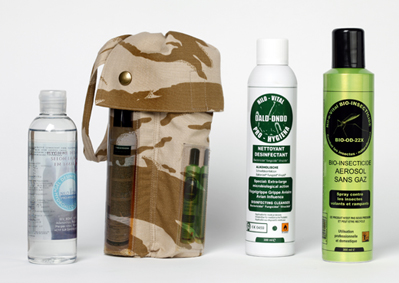 Our competence in the field of parachemistry, our collaboration with laboratories and universities with large research capacity allow us to offer sophisticated, efficient and innovative products.
DanLogic-HyGreen SRL designs its own formulations, and distributes professional products for the maintenance, disinfection of all surfaces and bio-insecticides.
Our products meet the requirements of business sectors as diverse as those in the hospitality industry, communities, cleaning companies, industries and the food sector.
We constantly integrate concern for quality, a sense of innovation and the search for efficiency, combining products and methods, in compliance with legislation, media and materials.
Our technical partners are laboratories with perfectly mastered know-how, combining production with respect for the environment.
Note that most of our products are only available for export outside the country (EU).
HORZEN products, Cleaner-Disinfectant, DANLD-DNDD disinfectant surface cleaners, Hygienic hand treatment will be available in the countries of the Union upon receipt of the marketing authorization (AMM)