BIO-INSECTICIDE FOR HORSES, DOGS AND CATTLE
With horses, HORZEN helps reduce discomfort associated with hot weather conditions.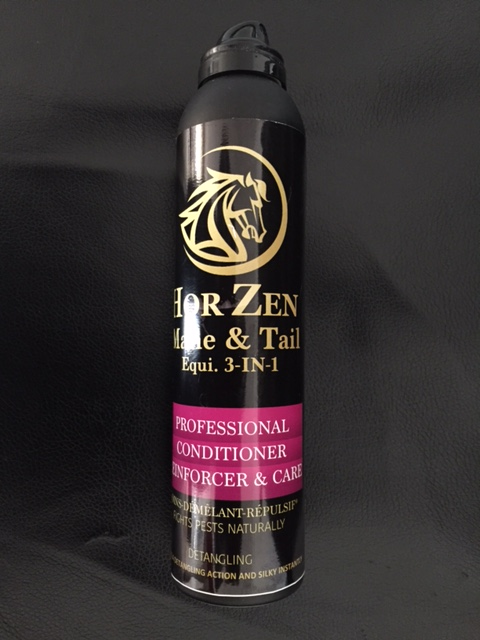 A UNIQUE SOLUTION IN HORSE HYGIENE
Ensures spraying in a concept that binds the environment and the spirit of practical use of the product.
HORZEN 3-in-1 provides a 360 degree continuous spray with a fine mist to effectively cover the horse's mane and tail.
-Optimal droplet size for maximum biological efficiency
-Reduced evaporation for better persistence
-Surface film formation in less than a second
-Migration of long chain alcohols forming a stable film on the surface
HORZEN 3-in-1 is easier to use, quieter than traditional spray bottles and therefore convenient for horses who may be nervous about being sprayed. The fine mist provides instant coverage and permeation to the treated area of ​​the horse.
The technical design of the bottle allows for continuous spraying, even while upside down, making it easy and convenient to cover the parts of the horse to be treated.